Spent the day fighting a headache. While fighting said pain I helped my wife clean or rather start spring cleaning around the house. In the process of doing so we found out the snow had pointed out a weak spot in the roof.
Now we have a nice water stain in our entryway where the snow water came through. All this less than 6 months after having a bran new roof put on the house. The roofer was really cool came out looked and is going to have his guys come out Monday and see what they can do.
Snakes are paired up again this weekend. Really starting to see some good signs from the females. We're looking at about 15-20 clutches this year of some really cool stuff, even some 3 and 4 gene combos ,yes I did just say 3-4 gene combos, we don't tell everything we have. It helps keep things interesting. Other than that I feel behind again. I have a 50 clutch incubator to get fixed up and installed, I have some 2009 Normal males still left to move
and still trying to get some real size on the super male.. I'd like to be breeding him this fall.
Well that's it, snakes are breeding and our years is rolling along, here we are in March don't blink it'll be September.
P.S. Crawfish are in season..game on
After a hard day and a tough couple of days, I'm happy to report that I was able to stay out of the snake room and spend some time tonight with my beautiful wife. We ate dinner watched a movie and are fixing to call it a night early. That's all there is tonight..
Tonight I finished up doing some cleaning. Shot some YouTube video and generally just stayed busy. Not much going in the way of us right now. Breeding is creeping along and things are slowly starting to look like they might be going in the right direction. Any way I'm on pain meds I'm tired and really have nothing to say, but I wanted to make it a point to write in this at lease 4 times a week..
Lots happened this weekend here's the skinny. So Saturday I loaded up the truck, headed up to mom and dads. Hooked up the flatbed and trucked to the farm. For those that don't know along with the snakes our family owns a large timber farm operation. The purpose of our trip was 50 bails of hay for the cows and horses. After getting all of that loaded up we headed out to one of the food pots at the hunting camp that the wild hogs have been just tearing up. I got a new game feeder for my birthday so we got that set up and running. Hoping to get rid of a few feral pigs, they are reeking havoc on the local flora and fauna.
Sunday I had some house chores to get done..got allot of them done, still a few left to do but nothing big. I fed a few snakes but will have to do most of them tonight.
So do today after church went and did some shopping just food and snacks kind of stuff nothing major. we spent most of the day sitting on the couch watching movies and vegging out.

Got two snakes going to KY tomorrow. I'm excited to get these guys to their new home.

Other than that just moved some males around and took and easy day..
Friday went and picked up the new incubator. We're working on getting it squared away.
Then today went to the country to do some shooting. Sent about 30 rounds down range. Remember boys and girls you must keep you eye far away from the scope. .LOL
We had a long weekend this past week. It started with 6" of snow Friday, which was a good thing cause we let everyone off of work. Well with all the snow a tree in my backyard figured that it would just dump some limbs on my fence. So broke out the chain saw and woke up the neighbors. It quit about 2:00 pm and me and the wife got out and went to an early movie.
After coming home I spent the rest of the night cleaning some tubs and making sure everyone had water. We were a little late feeding this week but pretty much every one ate. Some of the females have started refusing food
which is a good thing. Breeding is still going strong so we'll see here in just a few weeks should start seeing some ovulation's
I hope.
The dogs have turned my backyard in to a mud pit
not at all happy about that but I went and got the stuff to fix it. Got to get grass started back so that I can get my lovely yard back..
So last night I spent all night cleaning tubs, watering snakes and checking for follicles. Took me about 4 hours to get it all wrapped up.. then the snow started. Wouldn't you know it the day after I separate breeding pairs it starts freaking snowing. That's the way of it ain't it? Well needless to say we let everyone at the office off and are sitting at home drinking hot coffee watching the dogs and kids play in the snow and just enjoying a quite crisp southern winter day.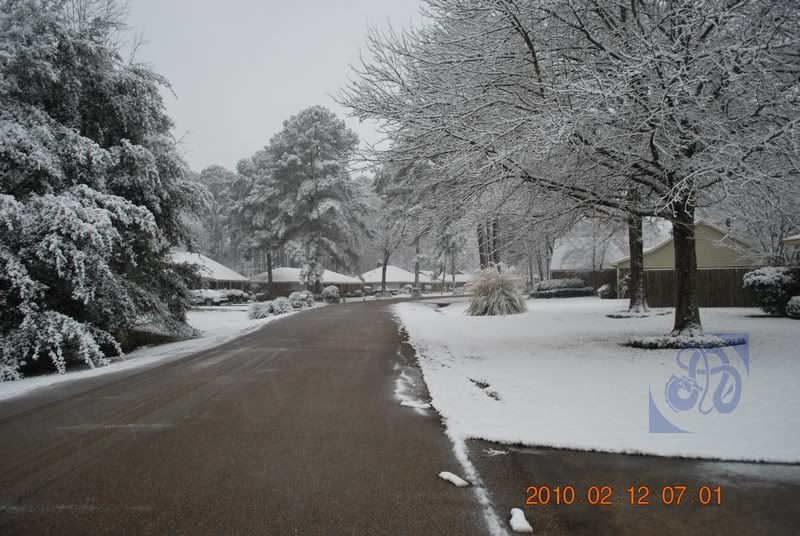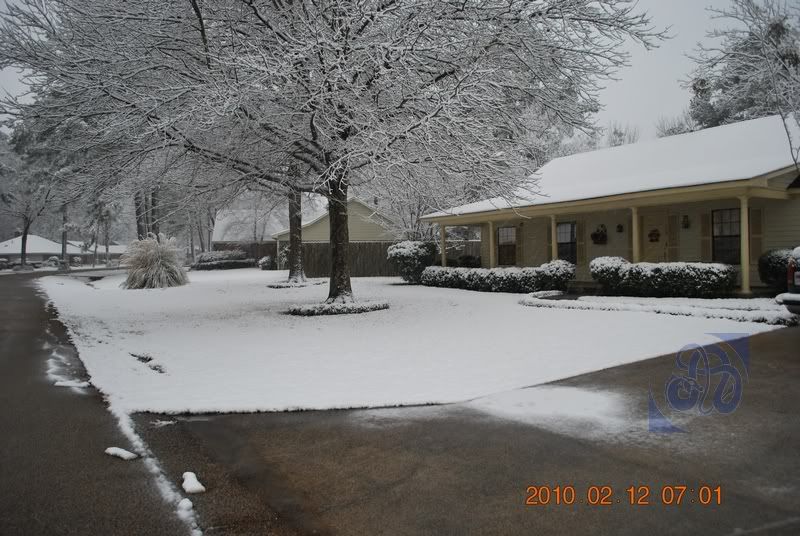 Been having trouble getting a few pairs to lock up. So tonight I changed somethings up in the breeding rotation. At first the Lesser was slatted to breed the Bumble Bee. Well he just wasn't getting it done so I threw in my clean up hitter. Enter the Mojave, stage left; He watches as she storms about.. Bla ok so the Bee go to up set that she pooped and peed all over the place. He waited till she got tied the slipped in and did his thing.. Jas you really do produce some breeding machines..
Took tonight to clean some tubs and pair up a couple of pairs. We're hoping to see a few more locks out of some males..
Other than that its just business as usual. Talk to a good friend of mine Tim Bailey of
Bailey reptiles
we talked over breeding and some of our most exciting projects.. Looks like both of our camps are going to have a great year.